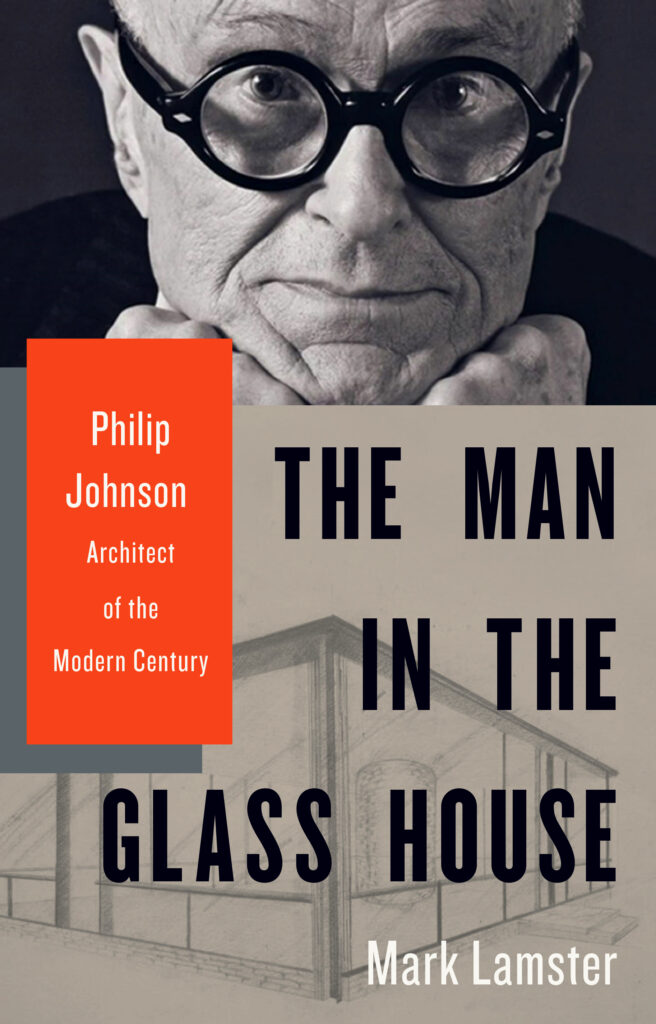 A major new biography of architect and cultural provocateur Philip Johnson, one of the most influential and controversial figures in American cultural history.
"I once considered writing a novel based on the life of Philip Johnson. Mark Lamster's excellent biography reminds me why: The Man In the Glass House is a vivid, thoughtful, illuminating, disturbing and definitive chronicle of one of 20th century architecture's most celebrated and powerful figures."
– Kurt Andersen, author & host of STUDIO 360
"Mark Lamster thoughtfully teases out the real history of this modernist icon, from his impressive sexual appetites and more-than-flirtation with fascism in Hitler's Germany to his 1990s collaboration with Donald Trump. It's clear that Johnson was a fascinating and disturbing figure; Lamster's biography, impressively and honestly, displays him with his full complexity."
– Ruth Franklin, author of SHIRLEY JACKSON: A RATHER HAUNTED LIFE
When Philip Johnson died in 2005 at the age of 98, he was still one of the most recognizable—and influential—figures on the American cultural landscape. The first recipient of the Pritzker Prize and MoMA's founding architectural curator, he introduced America to modernism, and promoted generations of architects, designers, and artists, from Mies van der Rohe to Frank Gehry, Jasper Johns to Andy Warhol. It was Johnson, the consummate power broker, who virtually invented the "starchitect," the celebrity architect. His own work, most famously his own Glass House in the Connecticut suburbs and the Chippendale-capped AT&T Building in New York, was polarizing, as was his impish personality. Nearly every major American city boasts one of his buildings.
Johnson was a man of deep paradoxes. He was a fascist Nazi sympathizer who built synagogues and supported Israel, a genius without originality, an opportunist and a romantic, a populist and a snob. His last great client was Donald Trump.
Award-winning architectural critic and biographer Mark Lamster lifts the veil on Johnson's contradictions and controversies to tell the story of a charming yet deeply flawed man.
Order from the bookseller of your choice:
Amazon
Barnes & Noble
Books-A-Million
Indiebound